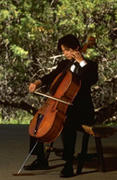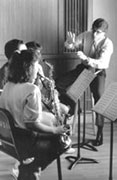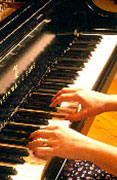 Promoting cooperation, understanding,
and excellence in music education in Texas colleges
and universities for the 21st Century.
Music Field of Study
IMPORTANT ANNOUNCEMENT!


TAMS did not receive a scholarship donation in December 2018 from the Clara Freshour Nelson Foundation. Therefore, the TAMS Executive Board made the decision to not award any new scholarships that would have begun in September 2019. No applications will be accepted in April 2019. Students who currently have a CFN Scholarship and are eligible for renewal will continue to receive the scholarship funds through their eighth semester or until graduation, whichever comes first.

FUTURE MEETING DATES

All TAMS meetings will be at the Hilton Austin Airport
9515 New Airport Drive
Austin, TX 78719
512-385-6767

EXECUTIVE BOARD MEETINGS


Friday, September 3, 2021, 9:00 a.m., Hilton Austin Airport Hotel
Room Rate - $159.00 with complimentary parking
Friday, September 9, 2022, 9 a.m., Hilton Austin Airport Hotel
Room Rate - $163.00 with complimentary parking



GENERAL MEMBERSHIP CONFERENCE MEETINGS


Thursday-Saturday, January 21-23, 2021, Hilton Austin Airport Hotel
Room Rate - $159.00 with complimentary self-parking
Thursday-Saturday, January 27-29, 2022, Hilton Austin Airport Hotel
Room Rate - $163.00 with complimentary self-parking


TAMS SCHOLARSHIP COMMITTEE MEETINGS


Thursday, Friday May 13, 14, 2021, 1:00 p.m., Hilton Austin Airport Hotel
complimentary self-parking

for more information


Texas Association of Music Schools
Dr. James Lee, Executive Director
P. O. Box 4304
Beeville, TX 78104
(361) 358-6339 - office/fax
jleeTAMS@gmail.com
---
© 2021 Texas Association of Music Schools
---